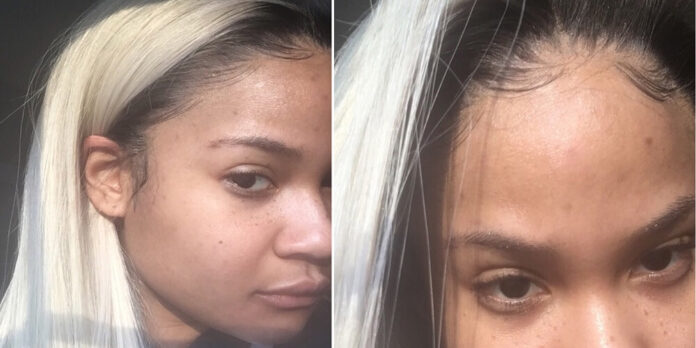 It's sometimes daunting to get the perfect wig for yourself. However, mastering the differences between a lace front wig and a regular wig can make this process simpler for you.
Are you just starting with wigs? Would you want to know what's special about each of these two types (lace front and regular) of wigs? Then stay on this guide. Everything should be clear in the end.
Differences Between Lace Front and Regular Wigs
Here are some notable differences between lace front wigs and regular wigs:
Lace Front Wigs
As the name implies, lace front wigs tend to create a realistic illusion of natural hair. They rightly blend into your scalp and hairline. This makes it difficult for people to spot the difference early.
The aim is to prevent people from knowing you're wearing a wig. The lace front can be styled in any way you prefer. The only downside may be the fact that they consume more time during installation.
Above all, most consumers agree that wearing a lace front wig feels more comfortable and allows your scalp to breathe.
Regular Wigs
Regular Wigs, on the other hand, do not take time to install. All you need to do is brush it, wear it, and you're good to go.
Unlike the lace front wig, regular wigs can't be styled differently. You are limited to only one styling option. The best thing to do in this case is to ensure that you purchase your preferred style.
Some buyers think that regular wigs give your hair a fuller look. Others believe that regular wigs don't offer the desired realism like their lace front counterparts.
Pricing
When talking about the cost of purchasing both wigs, one would agree that lace front wigs are more expensive. This is a major reason why a lot of people would rather purchase regular wigs.
Also, different hair stores encourage the buying of regular wigs by stocking up varieties of styles.
However, because regular wigs are more affordable doesn't mean it fits into your ideal definition of beauty and style.
A ton of women who love the taste of luxury make plans to buy lace front wigs all the time.
Quality
The quality depends on what you want. Both wigs can be gotten in synthetic and human hair blends. These aren't the best quality and some companies will prefer to sell them at exorbitant rates to unsuspecting women.
That's why you must choose a reputable hair vendor whenever you're ready to buy. There's also 100% human hair which many women hardly go for, despite the hair's authenticity.
Final Thoughts
The lace front wig is best suitable if you're new to wig buying. If you're still confused about which to go for at this point, you should try them both first. This will help you get a feel of the one that fits your preference better. At the end of the day, your comfort should be a priority.
Remember to always purchase from the right source; it saves you money, time, and energy.