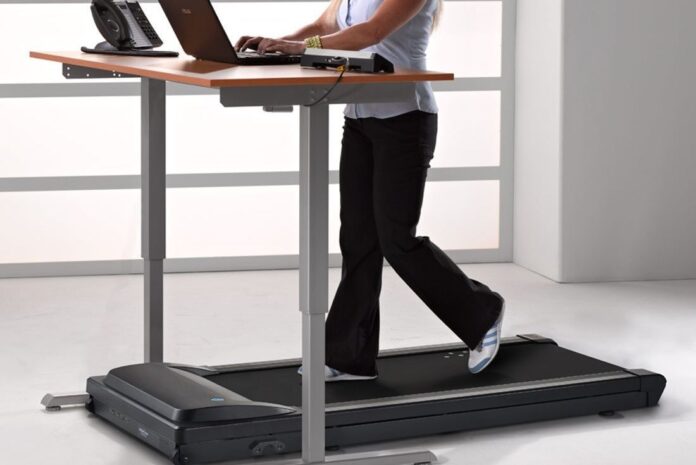 Investing in a walking pad or treadmill is one of the easiest ways to stay healthy and active. A desk treadmill is one of the effective fitness equipment that can offer you many health benefits. Apart from being healthy, it will ensure that you are active and remain focused at your workplace. Ensure you understand how it operates and the buying factors you should consider when making your selection.
With the negative health effects of sitting becoming a concern, most people prefer the use of treadmills to stay healthy and fit. But with various options in the market today, choosing one can be a daunting task. That is why buyers should take their time to research and know the specs they should consider before heading to the market.
How to Choose a Treadmill Desk
Are you looking for a new and modern treadmill desk? With various options available in the market, it can be challenging for beginners to make the right purchasing decision. When you are in this situation, ensure you take your time to research and identify the ideal buying elements you should consider in this process. To help you make the recommended purchasing decision, here are the factors to consider.
Desk Dimensions
If you want to replace a conventional office desk, ensure you consider going for a treadmill desk. That is why you should remember to have the dimensions before going for this machine. When making your selection, ensure you choose a treadmill desk that provides enough space to accommodate all your work-related goals. Therefore, it is advisable to choose a treadmill desk that is between 47 inches wide and 37 inches long.
Load Capacity
Another vital component to consider is the load capacity. Depending on your workout goals, it is advisable to consider choosing the perfect treadmill desk that can accommodate your weight. Most of these machines can support between 200 and 400 pounds. That is why, when buying one, you should consider one that can handle your weight appropriately.
Treadmill Desk Components
As mentioned earlier in our post, these machines are available in different options that suit your training needs. That is why when choosing one, you should consider various features to help you exercise with ease. For instance, if you will be using a computer, consider going for a treadmill desk with a wrist padding feature. Also, ensure your machine has a cord-management system to prevent clutter.
Cost
Lastly, you should determine the amount of money you will spend on a treadmill desk. These machines are available in different models with multiple features in the market. That is why they vary in price. When making your choice, you should research and know the market price of these machines to help you set your budget. Buying them from reliable stores will guarantee quality machines at a reasonable cost.
Conclusion
Buying a treadmill desk can be challenging, especially when buying them for the first time. That is why buyers should take their time to research and know the best models to consider for better services. By considering the factors mentioned above, it will be easy to find the perfect treadmill desk for your workout needs.