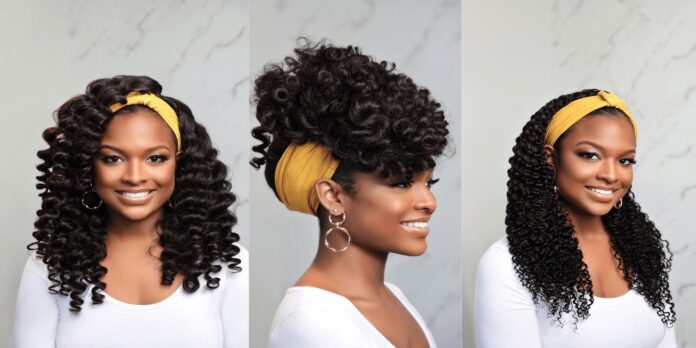 If you ever need the installation of your extension to look more natural, a lace front wig is what you need. Among the many choices, maybe a ginger lace front wig is what you need.
Making your hair extension look more natural is a worthy investment for your hair and overall beauty. Every investment needs to be properly nurtured for you to enjoy the proceeds.
Just like any other investment, your lace front wig needs to be nurtured and maintained to the very best of your ability. How can you achieve high maintenance with little effort?
Effortlessly Maintaining Your Ginger Lace Front Wig
· Be Gentle
Sometimes it happens that your lace front closure would look like your scalp. It is easy to mistake it for your scalp.
When you mistake it for your scalp, you tend to scratch it using your fingernails. Some people may tug or do a hard wash.
Practices like hard washing, and scratching with your nails, can damage the lace front wig. It can cause balding.
Balding refers to hair loss on the closure. This can happen very easily because, unlike normal hair extensions, it is wefted differently.
With closures, each hair is knotted and secured with a strong adhesive. This is done individually for each hair. This makes the closure delicate but gives off a natural feel.
This is a reminder to always handle your lace front wig with care.
· Use The Right Hair Products
Just like any other thing that needs to be maintained, the products used for maintenance are very important.
The products that are used to maintain a machine or a tool may or may not harm the efficiency of the product.
You need to avoid products that have a high volume of alcohol. This is because products with high alcohol contents can damage your lace front.
It is better to spend your money on pH acidic products. If you are having difficulty choosing what product to use for your lace front, feel free to contact your stylist for options.
Contacting your stylist for recommendations will significantly reduce the trouble of picking from 10 to 20 products to choose from.
· Remember to Brush Properly
Gently, nice and soft brushing is what you need for your lace front. If you need your lace front to last long, you have to learn to brush your hair the right way.
Gently run your brush down to the tip of your hair. Repeat this process again and again while you hold the roots. Holding the roots will prevent tugging. Repeat this process until you are satisfied.
· Keep It Cool
Excessive heat can damage your wig. Avoid applying excessive heat. You can get nice curls on your lace front with soft rollers.
· Wrap It
You have to wrap your lace front before bed. If you do not wrap it, you will be waking up to messy hair. A messy hair will need some extra work to make it normal.
Before bed, you need to add proper care for your closure as part of your nighttime routine. Then you need to wrap it up.
 This will help your hair remain fresh when you get up from your bed. Whatever you do, make sure that your weave is not wet when you go to bed. Dry it first.
Conclusion
It does not matter if you have a ginger lace front wig or not. The care for your wig is the same and is important if you value your lace front and want it to last.