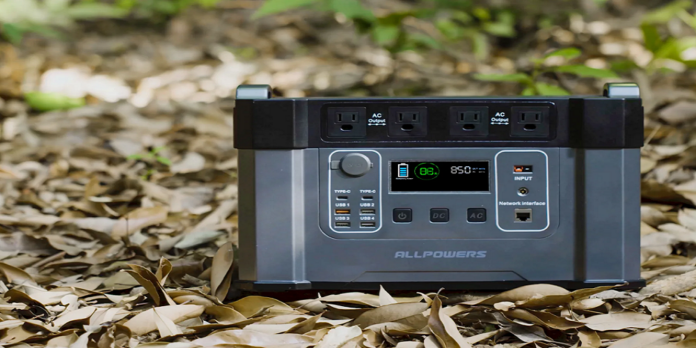 A portable power station is a device that stores or produces power and can be used to charge or operate devices. These stations are designed for emergencies, blackouts, and places with no electricity source.
Countless brands offer their portable power stations in the market, and many of them are worth buying as well. But the question is how to know which power station is best for your applications, especially when it's your first time visiting the market.
So, there are two steps to buying the right product;
Choose a reliable brand, store, or company like Ryangi
Consider the factors that determine the functionality and longevity of power station
Below is a complete guide about which factors to consider when buying a portable power station!
· Portability
Consider the portability of your portable power station and ask some questions to yourself; Is it easy to carry? How much does it weigh? If you have to transport the unit, will it fit in your vehicle, or do you need another piece of equipment for that purpose (such as a backpack)? Does this thing come apart into multiple pieces so each can be carried separately?
This factor will help you determine the factors required for mobile use of these power stations.
· Running Time
Battery capacity and power output determine the running time of the power station. It's the working time of the power station can vary based on the battery side, connected devices, size of connected devices, number of ports, and other factors. This time is usually described in hours so you can buy the one according to your requirements.
· Charging Time
This time depends on the capacity and charger type of power stations. For example, a power station of 15 watts will take more time than one with a 5-watts capacity and energy storage power station.
Remember that the charging time is the factor in electric and lithium-battery power stations as the other works of fuels.
· Power Outputs
Power outputs are an important factor to consider when buying a portable power station. It won't be worth buying if a power station doesn't offer enough output to meet your needs.
There are different types of power outputs available: USB, AC, and DC (direct current). Some portable chargers have multiple outputs so that you can connect multiple devices simultaneously, while others have just one output. The more outputs you require from your charger, the more expensive it usually is and larger than smaller units.
· Types of Power Stations
Portable power stations are available in different types like dry-cell, lithium batteries, electric, solar, gas-powered stations, etc. All these power stations have their own pros and cons that you must read before choosing an option.
Lithium-battery power stations are the most common type that is affordable and lightweight. So, you can carry them around. In contrast, gas-powered are best longer used when no electricity is available.
Other factors include the price and compatibility of these power stations, which totally depends on the one buying them.
Conclusion
Hopefully, the article is detailed enough to help you understand the most important factors. Never forget that these factors are only worth considering when you choose a known brand. Otherwise, the best-mentioned features will not be useful.