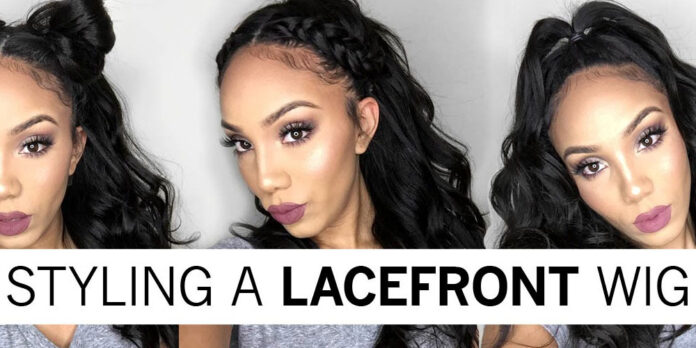 Wearing human hair wigs is one of the simplest ways to rock different styles without damaging your natural hair. You can find several options like the lace front wigs in the market at varying prices. Prices differ based on the hair type, length, manufacturer, and other factors. Both expensive and cheap lace front wigs have excellent qualities as long as they are human hairpieces. We look at how to wear lace front wigs right below.
Wearing Your Lace Front Wig Right
Lace front wigs have numerous benefits like style versatility, protection of your natural hair from heat damage, enhancing your general look, and many others. These reasons make them very popular, and their demand is high. Before buying a lace front wig, it's good to understand what it entails and how to wear it correctly.
1. Keep your natural hair neat and secure
The first step of wearing any wig is to make your natural hair convenient for the wig. You can achieve this by combing your hair back to flatten it or have cornrows done. A flat base is necessary to keep the wig flat and the lace less noticeable. Put on a wig cap to secure the hair before putting on any wig.
In addition, other than having your wig lines on, ensure you take care of your hair regularly. Most people neglect the hair since it is under the wig, and no one can see it. Schedule when to remove your wig, either weekly or biweekly, wash your hair, condition it, and moisturize it. You will have clean and well-hydrated hair beneath the lace front wig.
2. Always check your wig
Whether you buy an item from a shopping website or local shop, you check the description to know more about it or even feel it. Similarly, it's advisable to check your lace front wig carefully before you put it on. Examine if the texture is okay, the size matches your head, the hair material used, the sewing is done correctly, and other significant factors.
Material confirmation helps avoid certain allergies in case you are prone to them. If the wig is well-sealed by the time it gets to you, it means there's no dust accumulation or damages. However, wash it before wearing to keep your scalp clean and healthy if it has a weird smell. This applies to both new and used lace front wigs.
3. Use a proper adhesive
Some lace front wigs need glue for installation, while others do not. As a new wig user, getting a suitable adhesive can be tricky since there are so many in the market. Also, not all are genuine and may affect your skin. Select a lace front wig-specific glue always. Since the types are many, choose glue based on your needs, like one suitable for use in water if you plan to go for a swim.
Bottom Line
Lace front wigs offer quick and simple styles and also protect your hair from damages. They range from glueless to those requiring gluing, but make sure you wear them correctly, whichever type you pick. Examine the wig, use a suitable adhesive and skin protector, and maintain your natural hair often.