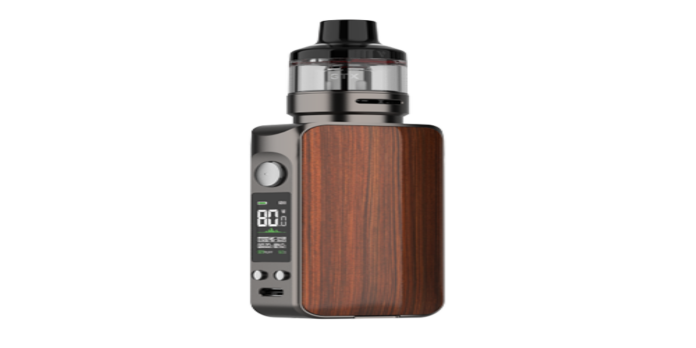 Vaping is becoming a widely adopted lifestyle that may appear peculiar to the inexperienced but offers unlimited bliss to accustomed users. The devices used in vaping have evolved outstandingly for nearly two decades, unveiling innovative designs for every vaper. They are categorized into four groups, of which the first three are first to the third generation. They are Cig-A-Likes, Vape Pens, Mods, and Pod Vapes.
Cig-a-like, as its name implies, is similar in appearance and size to a real-life cigarette. It is also where the term e-cigarette or electronic cigarette was coined from. On the other hand, vape pens are larger and more portable than cig-a-likes. They also have some latest features and come in different sizes and colors.
The newest and most typical types of vapes are vape mods, and they are known for their advanced features that can be customized to suit every user. However, pod vapes are considered the trendiest devices fast gaining recognition in the vaping industry. Similar to a cig-a-like but more improved, pod mods are low-wattage devices and are the closest vape right now to smoking a cigarette.
There are different pod vapes, but the two major classes are Closed pod and Open pod system. The former is disposable and comes with pods already filled with e-liquid that gets replaced once finished. However, the latter is filled manually while the holders get replaced after four or five refills.
Pod vapes are simple to use, making them perfect for every smoker, including those new to vaping, given their user-friendly features. Although with the varieties in the market, you may be confused about the perfect one to get. Fortunately, in this article, you will get to know the four best pod vapes every vaper should have all year round.
4 Best Pod Vapes Every Vaper Should Have
Vaporesso LUXE X
Luxe X is a one-of-a-kind pod system with a 40W output power and non-replaceable coils. It is supported by the COREX technology and AXON CHIP that provides vapers with a shockingly advanced flavor and more giant puffs from a small pod.
Vaporesso LUXE QS
Vaporesso Luxe QS is among the most miniature pod systems and the strongest. It has an outstanding anti-leaking system that secures the e-liquid firmly within. Plus, the airflow can easily be adjusted to suit your different vaping desires.
Vaporesso ZERO S
Zero S is a pocket-friendly vape kit that is highly reliable for the ultimate vaping experience. It is comfortable to handle and appealing to look at with its different color options. Not to mention, the battery life of this vape can easily be monitored with the featured tidal lights.
Vaporesso OSMALL 2
The OSmall 2 features the latest coil resistance, providing high nicotine satisfaction and prolonging its durability. It also has leak-resistant technology, like the Luxe QS, and a higher battery capacity, assuring you of an unpolluted and extended vaping experience.
Conclusion
Pod vapes are the most efficient of all vaping kits, even more than the cig-a-likes, popularly used in the past. And the above-listed four best pod vapes every vaper should have will prove so with their high nicotine strength, offering a similar experience to smoking.